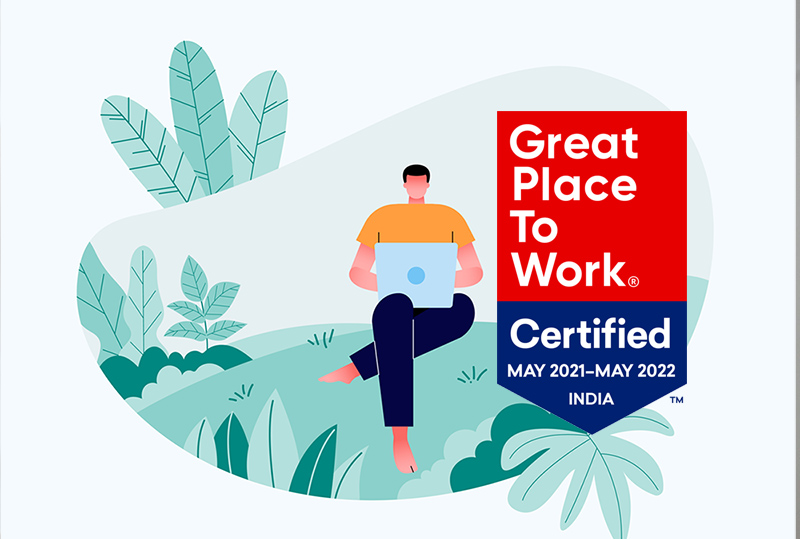 Alcrucis honoured as a Great Place to Work-Certified™ Company
In today's competitive technology talent environment, culture is what makes a company stand out amongst the crowd. A strong culture helps us hire faster, bring more A-players on board and retain the team that has driven Alcrucis's past successes as a company. It's also the driving factor of successful collaboration and enables us to consistently exceed our customer's expectations.
That's why we're thrilled to announce that we've been officially recognized as a Great Place to Work-Certified™ organization.
The best part about achieving this certification is that it's entirely driven by employee feedback. Through a research-backed survey, Great Places to Work gathers insights straight from people of all roles at an organization, rather than a select few at the top. The certification confirms at least seven out of ten employees have a consistently positive experience at work — although we ranked above this average, with 97% of employees naming Alcrucis a great place to work.
To us, a strong culture means working toward things that matter and staying hungry, humble and honest. We are authentic in the way we communicate, bringing intellectual honesty to the table, even when it is hard. We celebrate our failures and vulnerabilities, which builds courage and integrity. We accept ambiguity and know that oftentimes, the best ideas require a level of comfort with discomfort to bring them to life.
For a fast-growing company like ours especially, reputation really matters — but we know it is not always easy to maintain. We believe a major component of our strong culture ties back to all of our leaders embracing "The Founder's Mentality." This mentality means cutting to the core of complexities caused by growth and channeling simplicity in the products we build and the way we scale, asking every employee to think like a founder.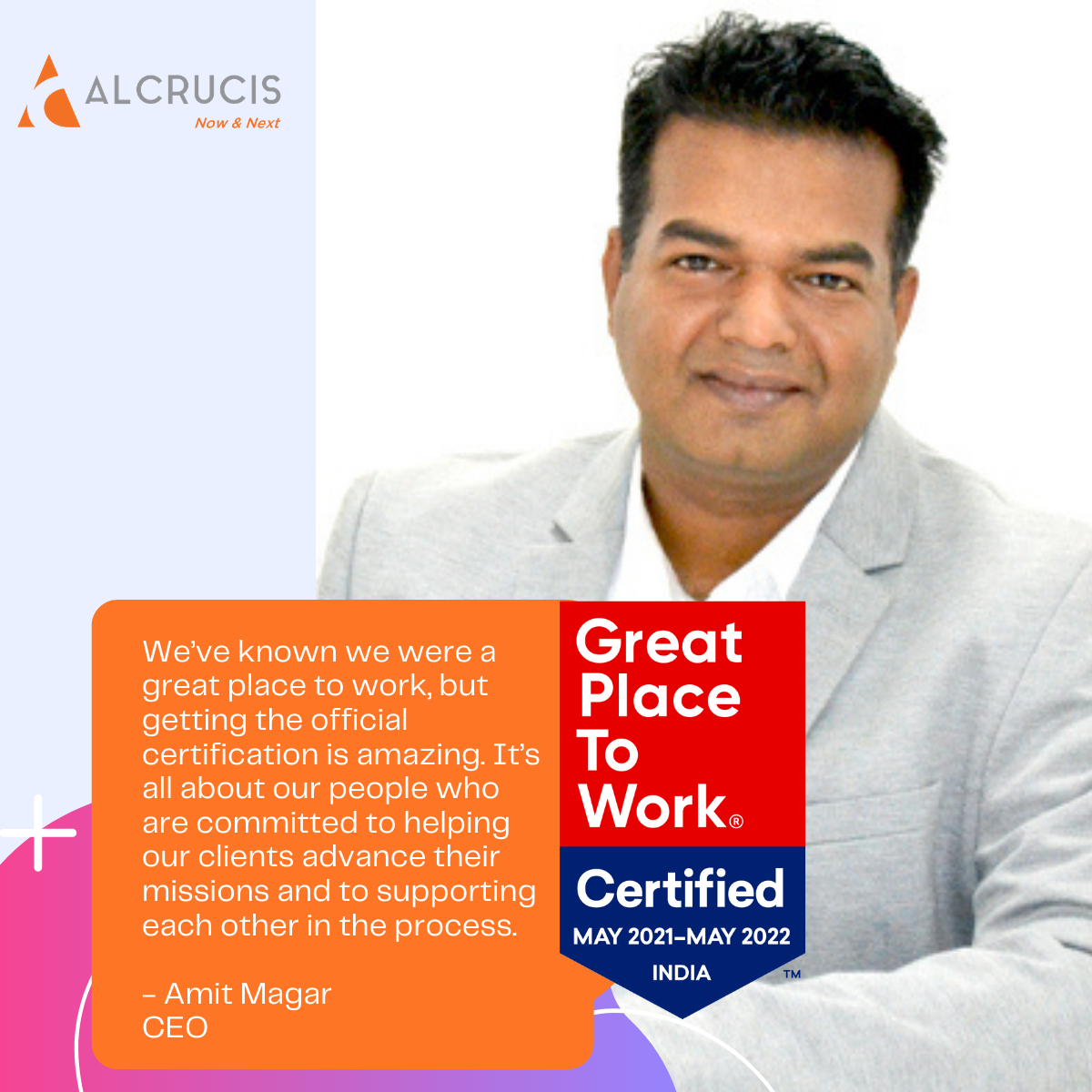 "We've known we were a great place to work, but getting the official certification is amazing. It's all about our people who are committed to helping our clients advance their missions and to supporting each other in the process. While this year has been a challenge, it's been wonderful watching the team pull together and help our clients endure, and in many cases, thrive." says Alcrucis's CEO, Amit Magar.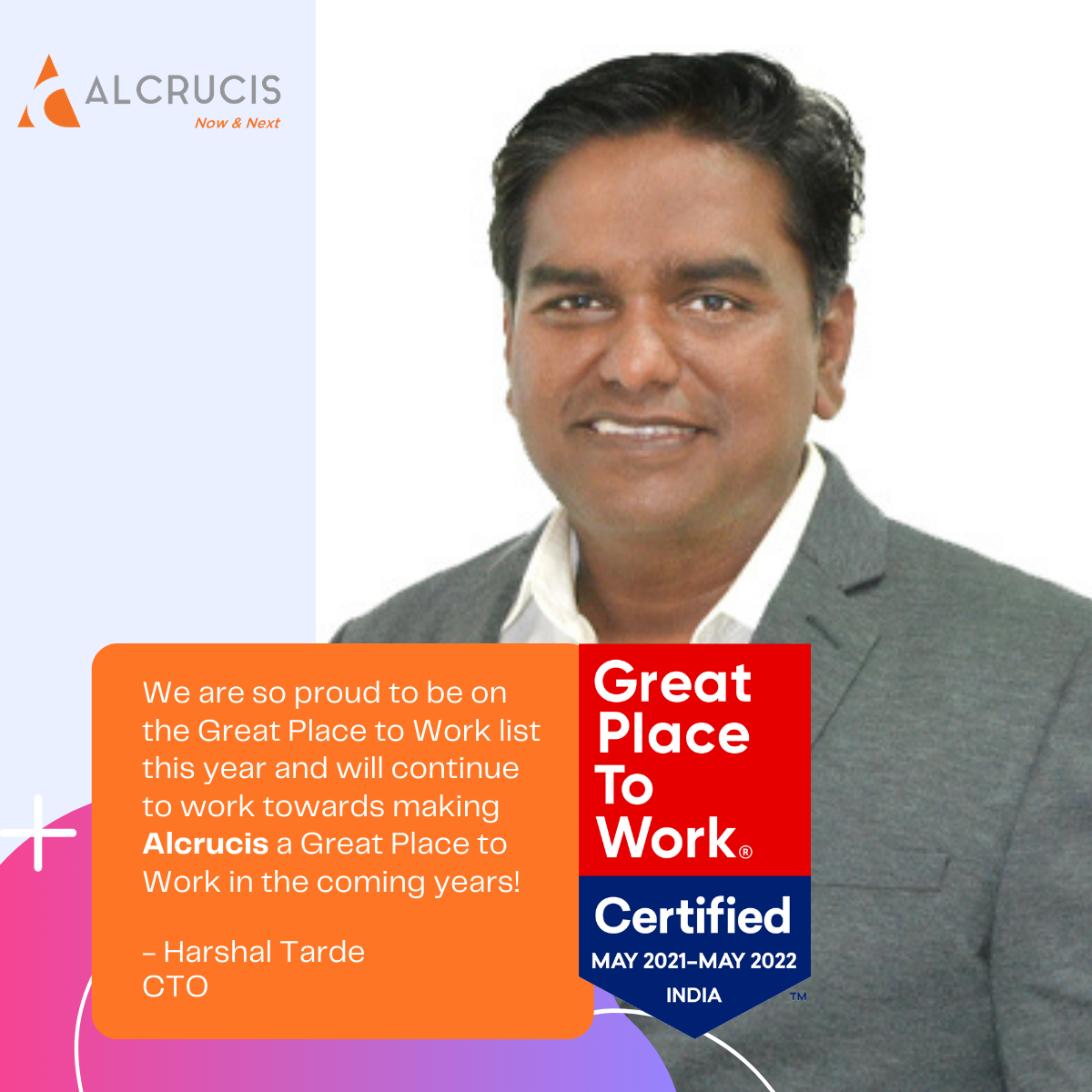 "We are so proud to be on the Great Place to Work list this year and will continue to work towards making Alcrucis a Great Place to Work in the coming years! We are thrilled to see the remarkably high scores coming from our people," says Harshal Tarde, CTO at Alcrucis. "We make the employee experience a priority every day and it means a lot that our employees have reported a consistently positive experience with their peers, leaders, and in their roles. When our employees have a high-trust experience every day, they are more productive, drive better business results, and make a difference to our customers."
We also know we cannot truly succeed or grow unless we hire people who offer different perspectives and bring new ideas to the table. We constantly evaluate and hire people who bring varying experiences and points of view, with the knowledge that being diverse is not an option — it is simply what we must be.
We are proud of our entire employee base that works so hard to bring our values to life every day. Thank you to all of our dedicated employees for the passion you bring to Alcrucis!
And Alcrucis is hiring! Check out our careers page for open positions: https://www.alcrucis.com/current-vacancies/