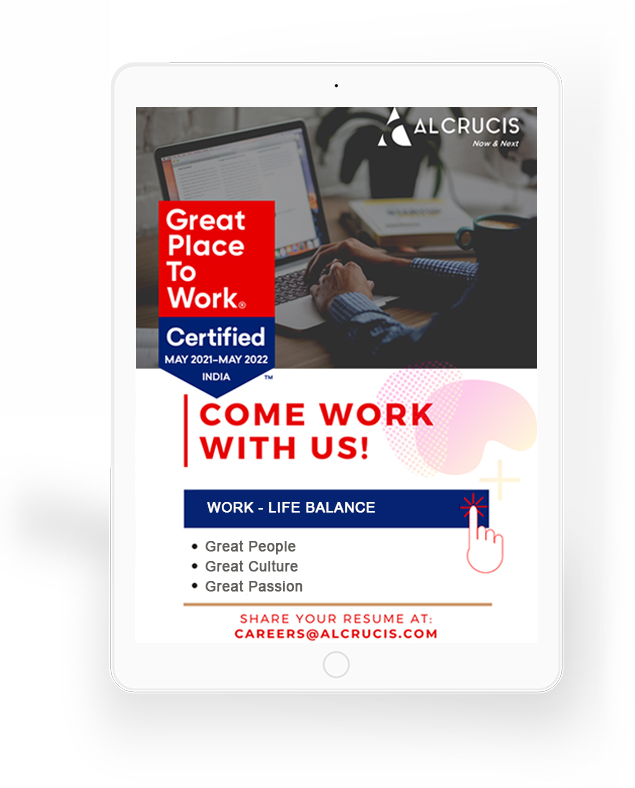 Better Exposure
Alcrucis we work on wide array for assignment ranging from Product Development, Cloud, AIML and other latest technologies and practices, you get chance to have better exposure to for fast track growth
Culture and Ethics
We believe that core of success is having strong culture and ethics, our culture consists of employee-friendly policies, core values and ethics.
Fun at Work
We organize various activities, fun fridays, company outings in Alcrucis which makes working here more enjoyable.
Career Growth
90% of our employees have stayed with us for 3+ years and experienced a significant career opportunities and growth.
Training Programs
Continuous training & development programs revolve around upgrading technical skills, understanding latest technology trends and improving interpersonal skills of individuals and teams.
Work-Life Balance
Work-Life Balance is important in long term success of individuals in career, in Alcrucis we make sure our policies and initiatives considers this.